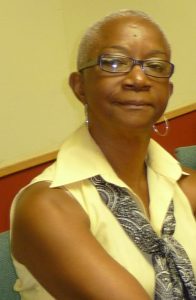 Ms. Selena Tapper has decades of experience in development work in the Wider Caribbean Region. She has held various field and administrative positions responsible for program development and administration, fund management, and capacity development for community, national, and Caribbean regional organizations.
Ms. Tapper managed development support programs for the Caribbean Conference of Churches, CUSO (an Ottawa-based, nonprofit, Canadian organization), and the Caribbean Educational Programme in Agricultural Technology (University of the West Indies). Ms. Tapper served as the Executive Director of the Environmental Foundation of Jamaica during the period 1998-2003, where she was responsible for administration and management of a capital fund of US$24 million, established for the purpose of financing environment and child development projects in Jamaica.
Ms. Tapper served on the boards of directors of the Jamaica Social Investment Fund and Projects for People Ltd. (Jamaica), and is a Founding Board Member of the Association of Development Agencies, Jamaica.